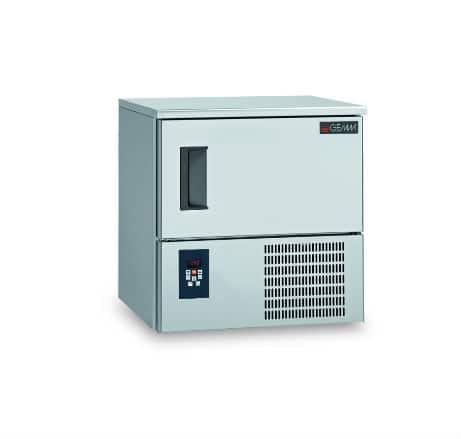 Blast Freezer BCB/03
The BCB/03 is a compact blast freezer that reduces the product temperature fast and inhibits micro-organism while keeping all the freshness and flavours of your frozen yogurt. The blast freezer allows the operator to work smart saving time and effort. The Gemm blast freezer gives you the chance to plan the production of take away tubs, frozen yoghurt on a stick, cookies or frozen yoghurt filled cakes and pies.

Italian manufacturer of elevated quality topping counters and blast freezers which have been designed and developed with high attention to details and care for the finish.