The Frozen Yogurt Store Concept is a beautiful concept and system that works properly when you and your collaborators are high motivated and also enjoy to being in service of customers.
It is essential to have expert operators behind the counter which can assist the customers professionally and with care. If your purpose is to spoil your customers, the parlour style is ideal! You can prepare for them wonderful frozen yogurt cups avoiding the mess generated by inexperience. Your parlour will be the favourite shop of those who do not want to stand in the queue and get their hands dirty preparing their own cup. The parlour style is perfect for a medium size shop which can host three frozen yogurt machines at least.
I Love Frozen Yogurt is a total concept business solution that offer you the right products at the right price along with a bright brand which attract customers delivering to your shop a cheerful atmosphere. Besides, developing an interactive communication with customer along with a frozen yogurt product which tastes awesome will be key leverages: customers will come back for more!
I Love frozen Yogurt represents the best equipment that the world… Read more.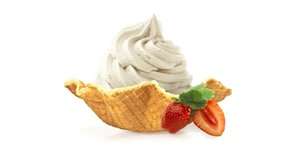 Made fresh with high quality, natural ingredients and available in… Read more.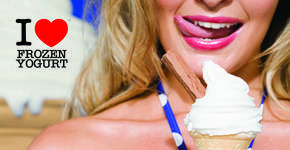 Now a days brand is everything. Make your shop shining… Read more.
FOR MORE DETAILS TALK TO OUR EXPERTS! 1800 625 677