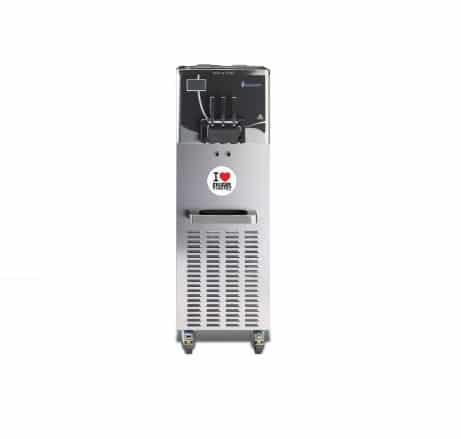 Matic 500 soft serve machine
Matic 500 is a two flavours machine plus mix provided with a freezing cylinder of 1.7 litres in capacity and a refrigerated hopper with a minimum mixture level indicator. The vertical design ensures an excellent production capacity even in the most extreme climates. Casters fitted to aid the machine's positioning make this machine extremely versatile so that frozen yoghurt can be offered from a wide range of locations.
The interactive system with touch screen technology allows full control of all its parameters, while the two beater motors independently manage production and consistency to ensure maximum usage versatility.
Gel-Matic is an Italian brand specializes in manufacturing express blending units for the production of frozen yogurt.