Frozen Yogurt is the new phenomenon which is here to stay! Take advantage from that and start your business now! I Love Frozen Yogurt is a total concept solution which is the answer to all frozen yogurt problem! State-of-Art equipment, premium products and marketing material.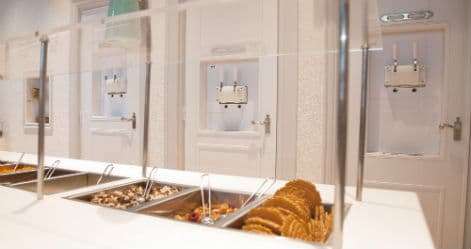 In a time where time, efficiency and control are paramount, the self-serve revolution is taking over… Read more.
It is a beautiful concept and system that works properly when you and your collaborators are high motivated… Read more.
FOR MORE DETAILS TALK TO OUR EXPERTS! 1800 625 677